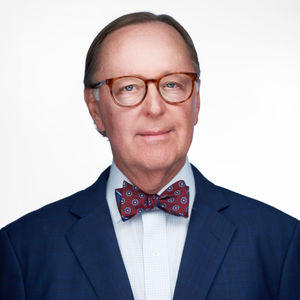 Experience and ingenuity make a difference. Real estate and title businesses are difficult enough without lawyers making them more so. Sargeant Legal P.S. is an experiment born of a demand for real estate legal services delivered effectively and efficiently. Thirty-eight years in the legal profession enables a unique understanding, one that clients appreciate. Legal Services, to have value, must be custom-crafted through a practice that reflects the industries and people served; agile to adapt to whatever is required; and competitively priced to reflect their value. That is a tall order, difficult to deliver consistently and timely from an old-line firm.
Sargeant Legal P.S. is an approach to supplying that demand. No one gets it right every time and results unknown at the outset cannot be guaranteed. The art of lawyering is by its nature imperfect. Notwithstanding, if a lawyer closes many transactions, over decades, tries enough cases in wide-ranging venues, cures defects in dense and remote environments, and negotiates difficult, complex disputes, patterns become discernible. Clients have trusted Rob Sargeant to counsel, to litigate, to negotiate, to document, to craft solutions that work. Sargeant Legal P.S. exists because clients insist their lawyer demonstrate these characteristics.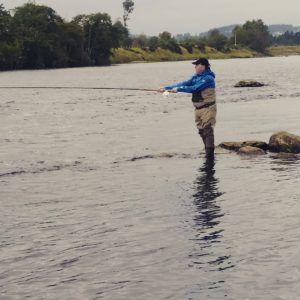 Casting in the River Dee, Scotland
Choosing Sargeant Legal P.S. means access to valuable advice and advocacy. Companies, corporations, people have been choosing Rob Sargeant to be their lawyer for decades. Sargeant Legal P.S. is a vehicle designed to enable clients to make decisions, communicate positions, create opportunities and craft results that reflect their goals and intentions. It is only through listening and understanding what is intended that a lawyer can meet a client's vision or goal.
Bachelors of Arts cum laude from Macalester College in Saint Paul, Minnesota.

Truman Scholarship finalist.
Publication credit in Minnesota Law Review from G. Theodore Mitau, former Chancellor of the Minnesota University State University System.

Juris Doctor degree from Indiana University School of Law in Bloomington, Indiana.
Internships in the U.S. Department of State and the U.S. Department of Health and Human Services, Agency for International Development (Washington, D.C.)
Admitted to practice law in Alaska, Oregon and Washington State
Admitted to practice before United States District Courts in the Eastern and Western Districts of Washington, the United States District Courts for Oregon and Alaska, the United States Court of Appeals for the Ninth Circuit and United States Supreme Court.
Advanced training program by the National Institute of Trial Advocacy.
Certification in mediation from Strauss Institute, Pepperdine University Law School.
Private practice of law in small, medium, and large firms.
Corporate officer, manager, counsel and underwriter for Stewart Title Guaranty Company based in Houston, Texas.
Expert consultant and witness on land title and title insurance in state and federal court proceedings.
Affiliate member in real estate, brokerage and land title industry organizations, including CCIM and Washington Land Title Association.
American College of Mortgage Attorneys - President (former Regent)
King County Bar Association, Real Property, Probate and Trust Section.
Alaska Bar Association Real Estate Law Section.
Oregon State Bar Association, Real Estate and Land Use Section.
American Bar Association, former Chair of Title Insurance Litigation Committee, member Real Estate, Probate and Trust Section.
NAIOP Commercial Real Estate Development.
Continuing Education speaker for bar associations, real estate brokers, and related industries.
AV rating from Martindale Hubble
Named to 2023 Best Lawyers in America.

Eastern and Western Washington Offices. Sargeant Legal P.S. maintains law offices in both Seattle and Walla Walla, Washington. Rob Sargeant regularly closes transactions, represents clients in lawsuits, and works to solve problems and cure title defects throughout the state. He is also frequently engaged to advise and appear for clients in Alaska and Oregon, mostly in Anchorage and Portland, respectively; he has experience with projects in Fairbanks and in Eugene, Medford, Klamath Falls, and other venues. Rob serves as local counsel for lenders, parties to transactions large and small, and regularly consults on difficult and complex transactions and litigation throughout the country. Rob's legal and business experiences are wide-ranging and substantial; if Rob is not able to handle the work needed, he usually makes a referral to another local attorney who is.